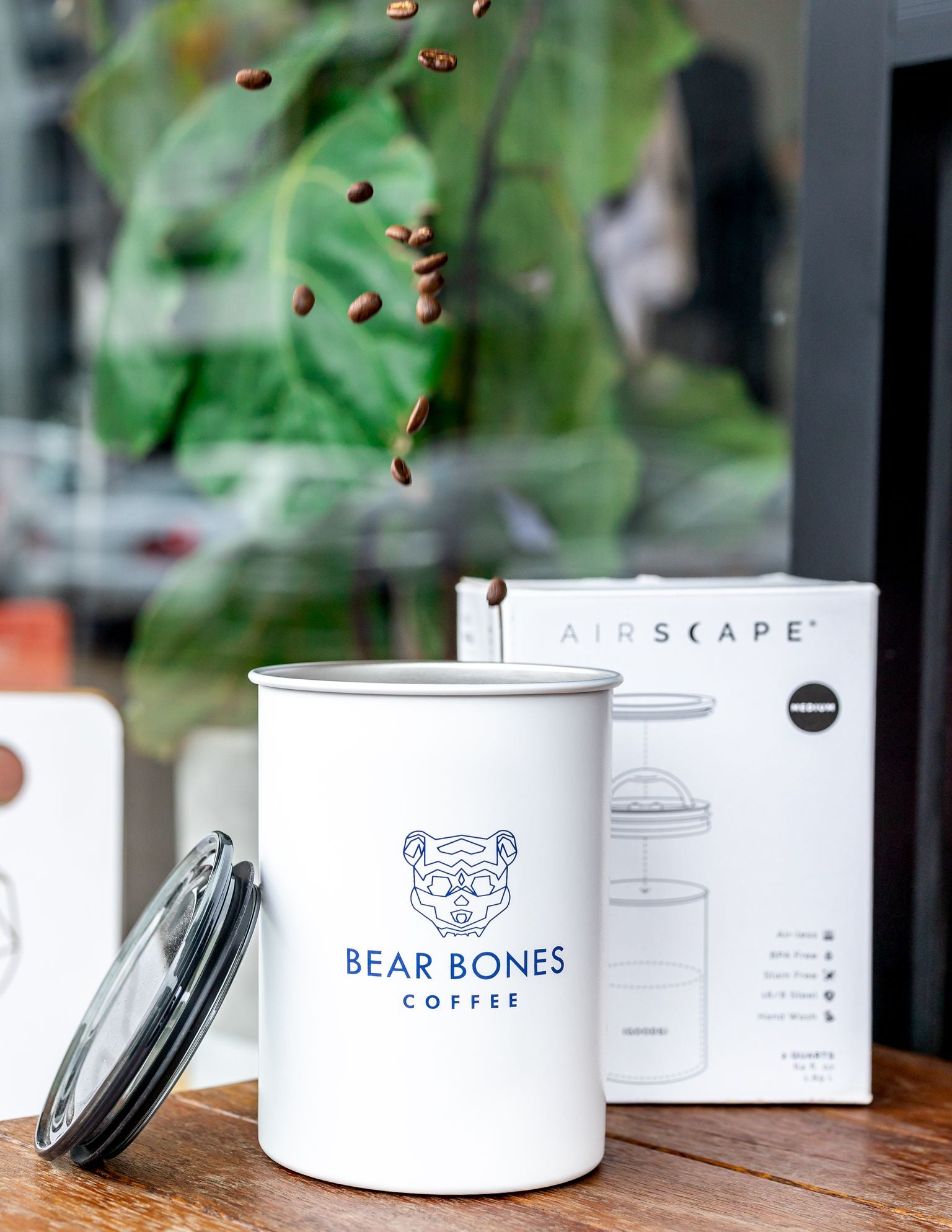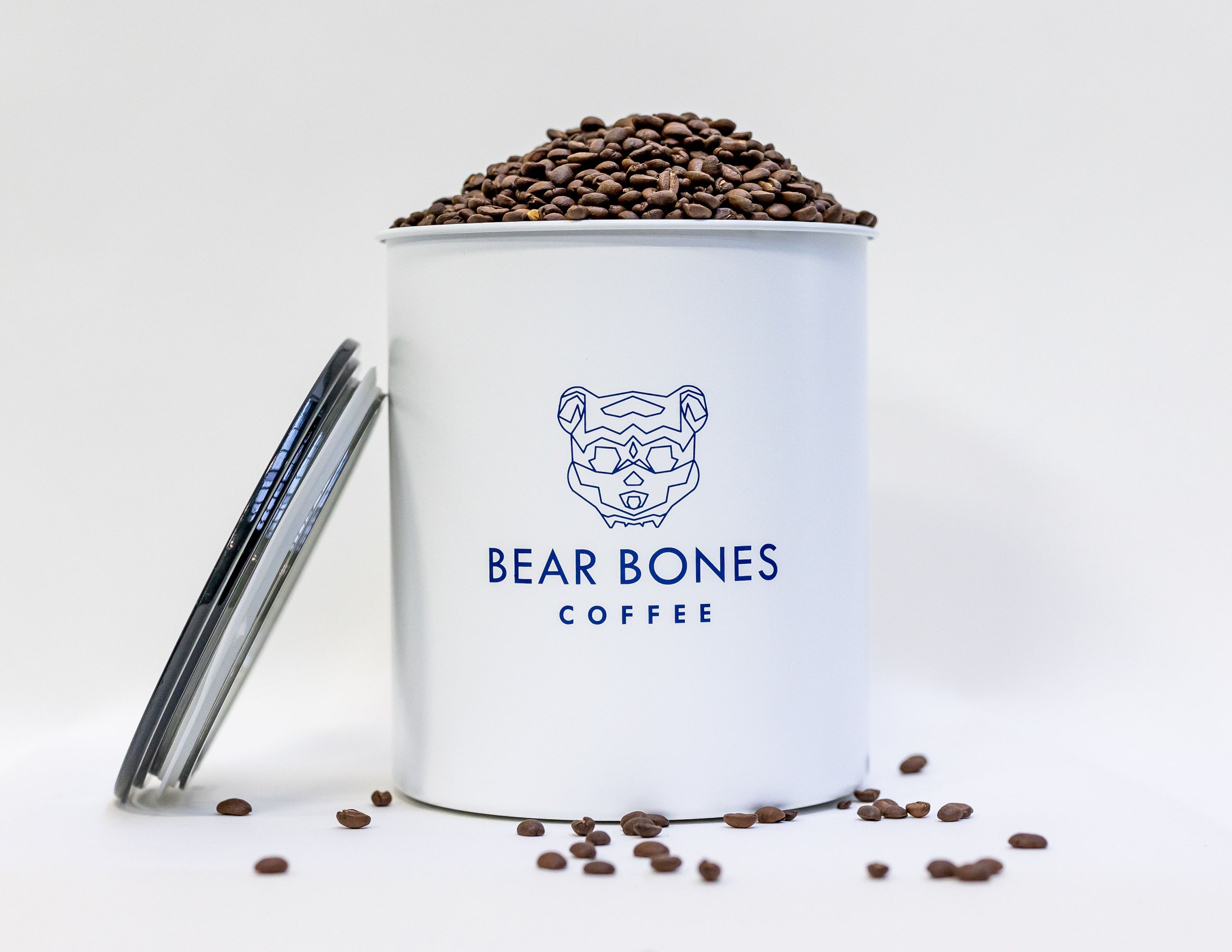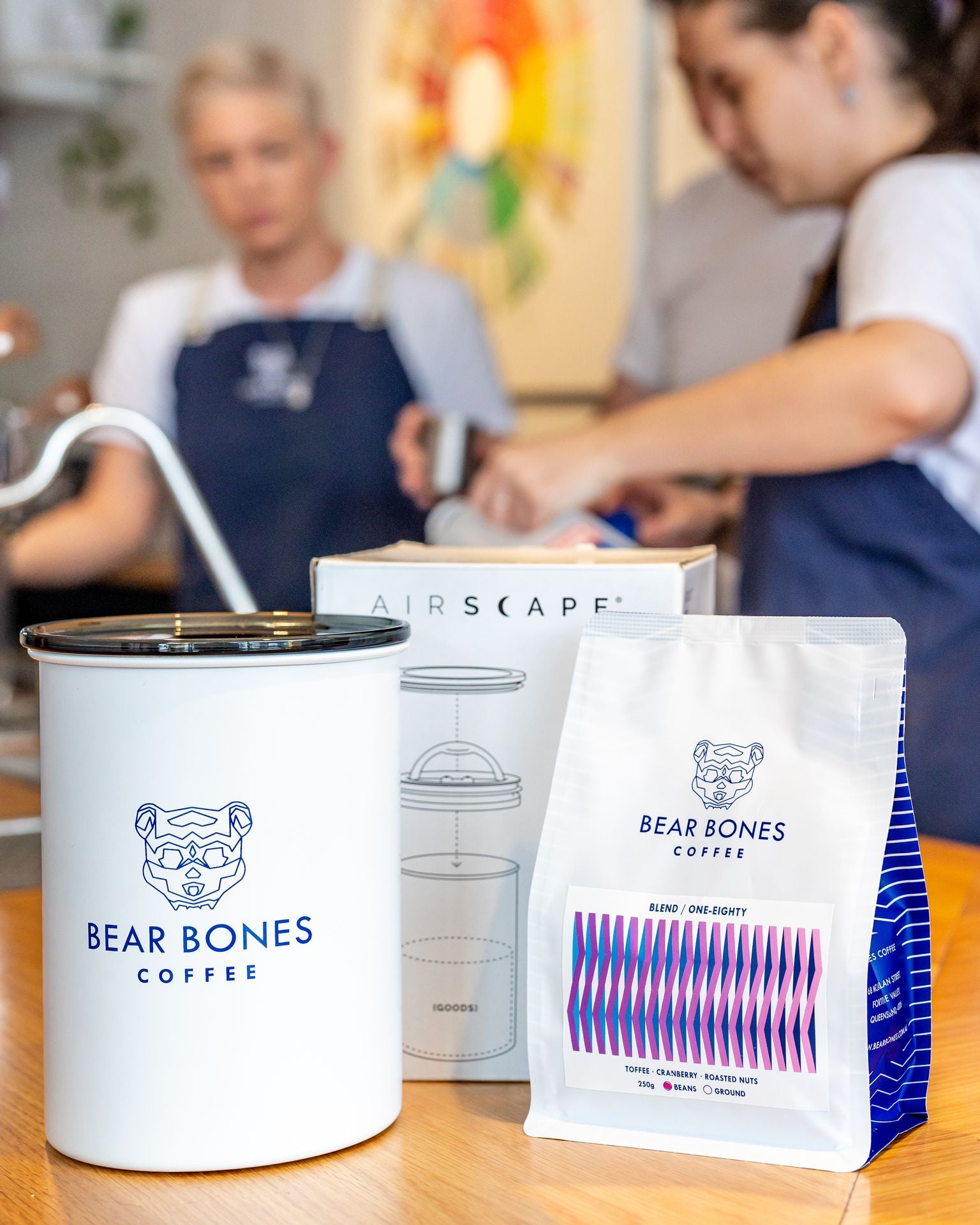 Bear Bones Airscape Coffee Canister
With its patented lid design, the Airscape removes and locks out the air from the container, making sure that your coffee is the freshest it can be. Using an air valve, the Airscape lid forces out the air as you push down on the inner lid, releasing the air from the container. You can then close the valve to lock out the air and lock in the freshness.
Its durable, restaurant-grade galvanized steel body makes the Airscape strong and sturdy while resisting stains and minimising odour retention. The BPA-free, clear top lid allows you to see how much is left in the container and allows for easy storage and stacking.
Bear Bones Airscape Coffee Canister